Home
>
Press-centre
>
News
> WORKS CONTRACTS AWARDED FOR RECONSTRUCTION OF AKTOBE-MAKAT ROAD SECTION UNDER CENTER-EAST PROJECT
News

Printer-friendly version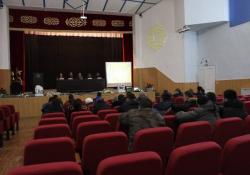 02/12/2018
WORKS CONTRACTS AWARDED FOR RECONSTRUCTION OF AKTOBE-MAKAT ROAD SECTION UNDER CENTER-EAST PROJECT
Within the framework of the implementation of the Nurly Zhol Program, in August-September 2017 contract agreements on the reconstruction of the "Center-West" corridor were signed with foreign contractors for Aktobe-Makat section, km 160-330. As a result of bidding procedures, TODINI COSTRUZIONI GENERALI S.p.A was recognized as the general contractor on Lot 1 and 3. (Italy), on lot 2 company JSC "CIIC Akkord" (Azerbaijan).
The main objective of the Project is to help in sustainable economic growth of the country and reduce poverty by gradually reducing road and transport costs for goods and services, as well as improving access, road conditions, free movement of traffic, road safety, regional cooperation and integration into Kazakhstan's road network, through the reconstruction of the road Aktobe - Makat, sections of the Mangystau region.
The official ceremony of starting of reconstruction with the participation of Akim of Aktobe region Saparbayev Berdibek Mashbekovich and Chairman of the Committee of Roads Pshembaev Mereke Kudaibergenovich took place on November 8, 2017. During the ceremony, media representatives and attendees were acquainted with all the main goals and objectives of the project.
In order to inform the local population, as well as according to the requirements of ADB, the representatives of the Employer, Contractor and Engineer conducted public hearings in the settlements where the section of the reconstructed road passes. So on December 22, 2017, similar hearings were held in the village of Karauylkeldy in the Baiganin district, and on December 27, 2017 a public meeting was held in the village of Shubarkuduk, Temir district, Aktobe region.
At the hearings, public was informed about the main indicators of the reconstructed road, period of construction, location of asphalt concrete and batching plants, base camps, borrow pits, places for unloading and storing road construction materials and reinforced concrete for construction of bridges and culverts, location of underpasses. Also, residents of the district were given explanations on the issues of attracting local labor, methods of production, and activities that prevent negative impact on the environment. Based on the results of the hearings, agreements were reached with local government agencies on cooperation in the issues of interaction under the public-private partnership and social sphere.
Public meeting with the Akimat and local residents of the Baiganin district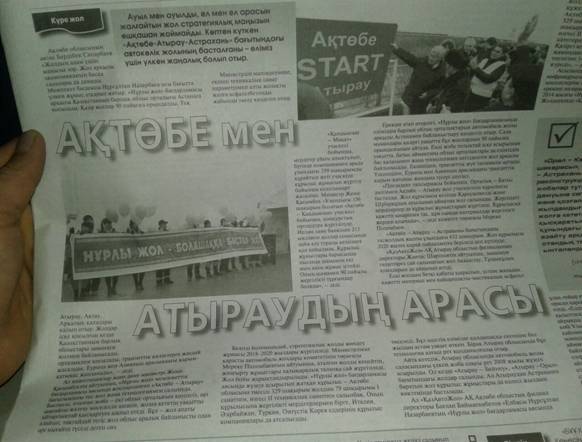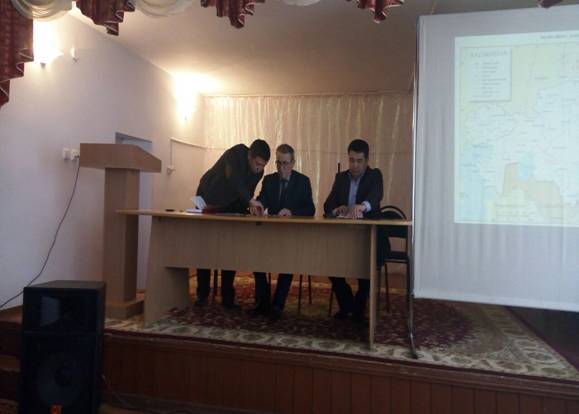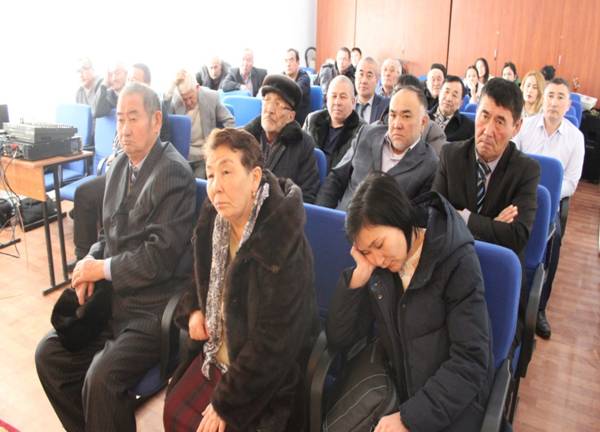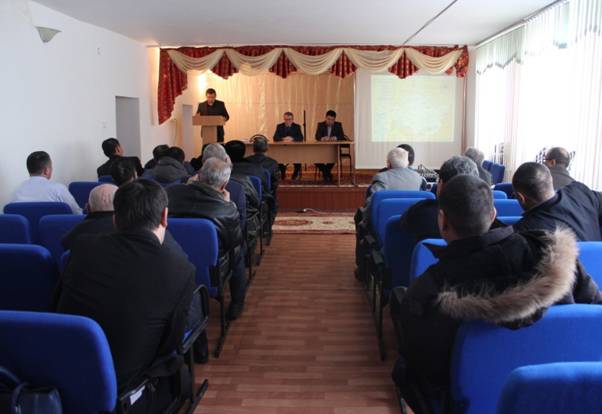 Public meeting with Akimat and local residents of Temir district, Aktobe region, Shubarkuduk village. 27.12.2017.