Home
>
Press-centre
>
News
> From September 12, 2018 works have been commenced in one of the sections of "Uzynagash – Otar" road
News

Printer-friendly version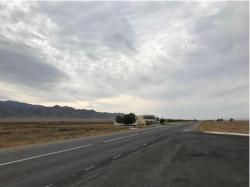 09/25/2018
From September 12, 2018 works have been commenced in one of the sections of "Uzynagash – Otar" road
The road Uzynagash-Otar (Km 63 to Km 159) lies in two Oblasts - Almaty and Zhambyl. For implementation, this road is split in three lots: Lot 1- from Km 63 to Km 101, Lot 2- from Km 101 to Km 143 (Almaty Oblast) and Lot-3 from Km 143 to Km 159 in Zhambul Oblast. The Contracts for Civil Works of lots 1 and 3 has been awarded to "Kazakhdorstroy" on 3 July 2018. The works of lot 2 is now in process of rebidding. The contract of the Consultancy Services for Construction Supervision of all three lots has been awarded to South Korean Company "DongsungDonsung Engineering Co. Ltd & Dasan Consultants Co. Ltd JV".
The Engineer has issued the letter with notification to the Contractor for commencement of the work from September 12, 2018
During site visit the commission including representatives from the Committee for Roads MID RoK and key experts of Project Management Consultant's team it was found out that Works on construction of accommodation for Contractor's personnel and labor camp is under progress. A small crusher plant is found already installed. The contractor has mobilized part of personnel requiring for execution of earthworks and granular material works, environmental protection and social safeguards and traffic safety.
Both Engineer's and Contractor's representatives informed that Almaty Factory of Bridge Construction Elements "AZMK" has been identified and approved for prefabricated reinforced concrete elements of bridges and culverts.
So far the contractor has mobilized 2 graders, 5 excavators, 5 bulldozers, 1 tractor and 1 trailer. The contractor's representative informed that other equipment is in process of mobilization.
According to lot 3, camp establishment work is under progress, about 50 % complete. The contractor has started to install concrete batching plant inside its site camp. So far the contractor has mobilized15 trucks, 2 buldozers, 2 autocrane, 6 excavators, 4 rollers. The contractor's representative informed that other equipment is in process of mobilization.
At the same time, the commission recommended "Kazakhdorstroy" LLP for two Lots:
- to equip medical office with visual information materials on STDs and HIV/AIDS;
- to appoint coordinators on complaints directly in the construction camp;
- to carry out road-building works only within the road right-of-way;
- to comply with safety regulations during the construction of camps (fire safety, evacuation plans, sanitary standards);
- to make contracts with relevant organizations for waste disposal.