Mass media about the project

Printer-friendly version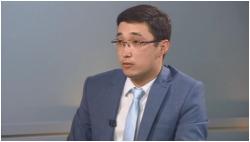 01/22/2019
In 2019 it is planned to construct more than 500 km of roads within the framework of "Nurly Zhol"
The construction of which republican roads will be completed as part of the Nurly Zhol program, told Yerlan Kalymov, director of the network development department of KazAvtoZhol JSC, reports BNews.kz.
"Works under the Nurly Zhol program began in 2015. Until now, about 1,500 km have been put into operation. The main works were carried out in the following directions: Astana-Temirtau, Almaty-Taldykorgan, Kokshetau-Petropavlovsk, Pavlodar-Omsk, Aktobe- Uralsk, Aktau-Beyneu, Uralsk-Taskala. All the works have been completed under these sections. The facilities have been commissioned", Yerlan Kalymov said.
He also noted that in 2018, the relevant work was continued on the implementation of 19 projects with a total length of 3,108 km, including: as part of the fulfillment of the government assignment contract for 14 projects with a total length of 1,487 km; and in the framework of borrowed funds for 5 projects with a total length of 1,621 km.
"There are a couple of sections of Atyrau-Astrakhan, Aktobe-Kandyagash, where competitive procedures are being conducted, identifying sources of financing. On the main corridors that have been announced in the Message the works started, contractors defined and construction works are being carried out," the department director said.
As Yerlan Kalymov explained, in the direction of "Western Europe - Western China" construction continues on one section, furniture, and in general, the traffic is open along the entire corridor.
In 2019, it is planned to continue work on the started projects, for which 136 billion tenge is provided from various sources.
"At the end of the year, 547 km are planned to be commissioned: 61 km of Temirtau - Karaganda section including bypass of the city of Karaganda (full completion); 161 km of the section Astana - Pavlodar (full completion); 110 km of the section Pavlodar - Kalabatau including the bypass of Kalbatau (full completion); 85 km Beyneu - Akzhigit (full completion), 80 km Shchuchinsk - Zerenda (full completion), 20 km Taskesken - Bakhty (full completion), 30 km Petropavlovsk - Kurgan" Yerlan Kalymov informed.
Along with this, according to the speaker, it is planned to open traffic on 319 km (50 km of Kurty-Burylbaital section, 30 km of Petropavlovsk-Kurgan section, 10 km of Aktobe-Atyrau-Astrakhan section, 20 km of Kostanay-Karabutak section, 60 km of Usharal- Dostyk section, 90 km of Taldykorgan - Ust-Kamenogorsk section, 15 km of Merke - Burylbaital section, 34 km of South-West Bypass of Astana).
In addition, this year it is planned to complete the ring road around Astana.
It shall be noted that since the beginning of the implementation of "Nurly Zhol" State Program, "Kazavtozhol" has disbursed 928 billion tenge.