Mass media about the project

Printer-friendly version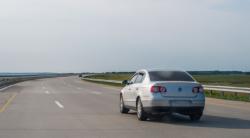 09/14/2019
6 hours from Nur-Sultan to Almaty. When there will be good roads in Kazakhstan
Photo © Turar Kazangapov
Kazakhstan has almost 100 thousand kilometers of roads, where 24 thousand kilometers are republican. Vice-Minister of Industry and Infrastructural Development, Berik Kamaliev, in interview with Tengrinews.kz told which roads will be Toll Roads and when it will be possible to get from Nur-Sultan to Almaty for six hours.
"The plan for this year includes bringing of 90 percent of the republican roads to good and satisfactory condition. Only 10 percent will remain in unsatisfactory condition for now. This is a matter of time," - the Vice-Minister promises.
One wall of Kamaliev's office is almost completely covered by a huge map of Kazakhstan. Roads and railways, air and sea ports, freight traffic and other issues are under his jurisdiction. In the middle of the conversation, the Vice-Minister can come to the map and show where the roads are "crushed" and which ones we can be proud of.
Why roads in Kazakhstan have short life period
One of the most common questions Kazakhstan people ask about roads is why they are repaired so often.
"Our roads are cement-concrete. The climate is very severe, and temperature fluctuations significantly affect the road pavement. In winter, when air temperature is - 30°C, the asphalt temperature reaches - 60°C, the compression occurs. In summer, at + 30°C, the asphalt temperature also doubles, the expansion occurs. There is a constant movement of moisture inside the road pavement, so our roads require regular monitoring and frequent repairs", - Kamaliev explains.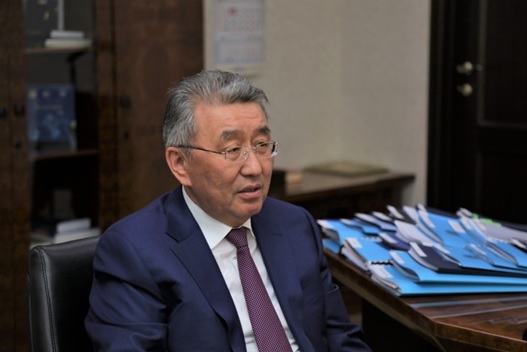 About KZT80 billion are annually spent on the maintenance of the republican roads. This amount also includes the reagents that are distributed on the roads in winter to avoid icing. Toll roads are made as convenient as possible for the drivers, but also require more expensive maintenance.
In what condition the Kazakhstan roads are today
Showing on the map, Berik Kamaliev tells about the condition of the republican roads.
"The Almaty-Khorgos Road starting from Zharkent if of the first Category, Almaty-Taraz-Shymkent, from there, through Kyzylorda in Aktobe to the Kazakhstan border to Orenburg, these are roads in very good condition. In the west, in the Mangistau oblast the roads are also in good condition.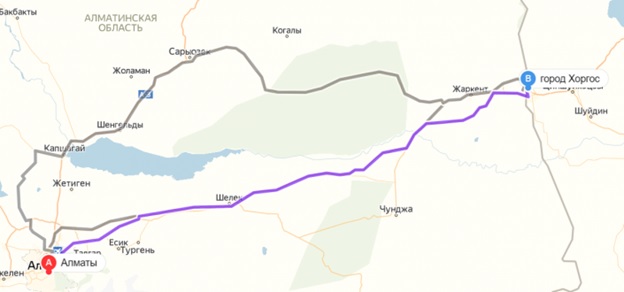 Roads that require reconstruction are Atyrau - Uralsk, Kyzylorda - Zhezkazgan, Zhezkazgan - Petropavlovsk, Zhezkazgan - Pavlodar - Uspenka and further to the border with Russia via Karaganda city. There is a road Karaganda - Ayagoz - Bugaz.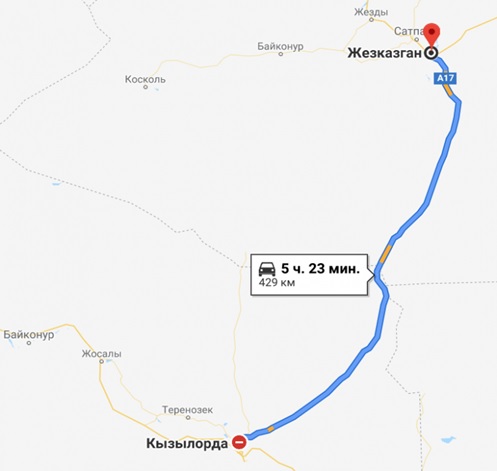 Aktobe - Atyrau - Astrakhan road is under reconstruction now. Significant work is also being implemented on the road between Taldykorgan and Ust-Kamenogorsk - almost 900 kilometers", the Vice-Minister said.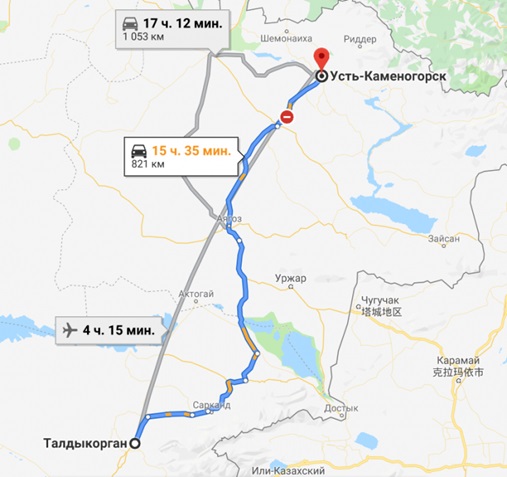 According to him, there are practically no republican roads in emergency condition in the country.
However, there are completely broken roads among the rural ones. The worst roads are in the Western-Kazakhstan oblast, the best - in Mangistau oblast. Funds are allocated for maintenance of the local roads based on 50-50 principle. Half of the amount is provided by the state budget, half - by akimats. According to Kamaliev, the situation in the WKO is already being corrected.
Opening of what roads should be expected in the near future
At present, there are four Toll roads in Kazakhstan: Nur-Sultan - Schuchinsk, 211 kilometers, Nur-Sultan - Temirtau, 183 kilometers, Almaty - Kapshagai, 42 and Almaty - Khorgos, 331 kilometers.
The toll fees are different. For example, a passenger car can pay KZT200 from Nur-Sultan to Temirtau. When paying cash at a place it is expensive twice. Heavy transport fee is also higher. At the same time, the high-speed mode allows accelerating up to 140 km/h.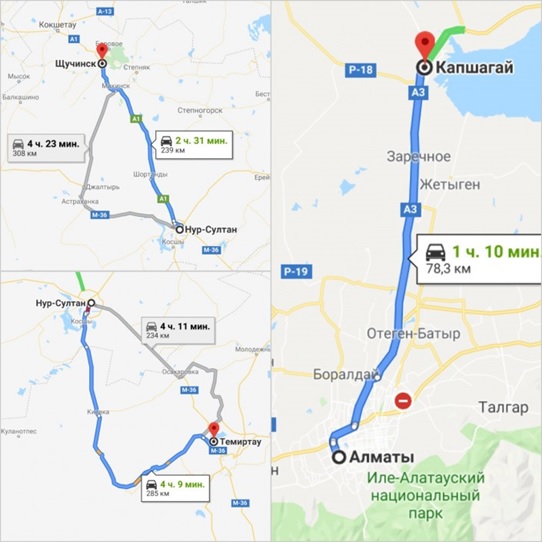 "This year we open 641 kilometers - this is Nur-Sultan - Pavlodar, Schuchinsk - Zerendy, Beineu - Akzhigit, Taskesken - Bakty, Zhetybai - Zhanaozen. They are free so far.
The works are being carried out but not yet completed on the Karaganda - Balkhash - Burylbaital road and further to Kurty. The next year we plan to open traffic on the Karaganda - Balkhash road, and in 2021 open it completely and make it toll road. It will be a first category road with four lanes. Also, by 2021 we plan to extend the exit from Kurty through Kapshagai to the Almaty – Kapshagai highway, it is a six-lane road", Mr. Kamaliev said.
To enter China, the Usharal - Dostyk road is being reconstructed. For the development of tourism in Alakol, we create a route from the Eastern-Kazakhstan, village of Kabanbai, and from the village of Akshi in Almaty oblast. This road will go through Usharal, Ayagoz, Kalbatau and Ust-Kamenogorsk.
How new roads change time
"It takes 1.5 hours by car to get from Nur-Sultan to Karaganda, and 1200 kilometers from Nur-Sultan to Almaty. Now this route takes 15-17 hours. The travel time will be reduced to 6-7 hours in 2021-2022.
And if the road from Karaganda to Ayagoz is reconstructed, then from Nur-Sultan through Karaganda you will have direct access to Alakol. Now from the Capital to Alakol the only way is to go through Pavlodar, Semei, and get to Kalbatau. Those roads are "crushed", to be honest. Not emergency, but in poor condition. And if we reconstruct this road, then there will be direct exit through Ayagoz. The travel time will be reduced almost twice", - the Vice-Minister promised.
Thus, the entire road from Nur-Sultan to Almaty will be toll road. The road from Nur-Sultan to Alakol is planned to be Toll road only by 2025.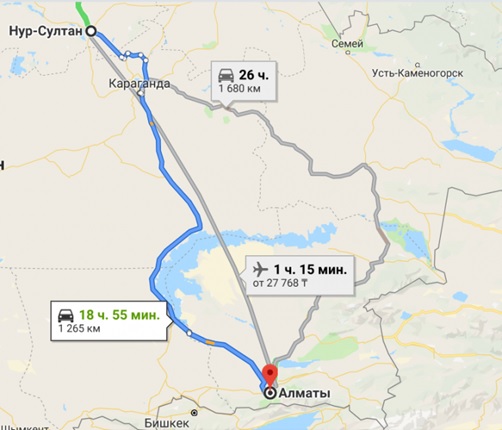 In 2011-2012, Berik Kamaliev worked as Minister of Transport and Communications, and in general his work has been connected with transport and roads for almost 18 years. Now he claims that the current roads are not comparable in quality to those that were ten years ago. But the speed of these transformations to the better is not satisfactory for many.
"Now all Toll roads pay for themselves. The collection of toll fees per year is more than KZT5 billion. KZT3.2 billion is spent on maintenance. We want to introduce 11 thousand kilometers of toll roads by 2025. This will allow us not only to maintain roads, but also repair, which means that the budget funds can be spent on construction of the new roads and rehabilitation of the torn-up roads", - Berik Kamaliev assured.