News

Printer-friendly version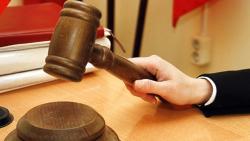 02/25/2020
Kazakhstan won KZT 6.7 billion in international court of arbitration
In order to implement an investment infrastructure project the Committee for Roads of the Ministry of Industry and Infrastructure Development of the Republic of Kazakhstan in 2017 came into a Contract with Turkish company Tasyapi Insaat Taahhut San. ve Ticaret A.S. for reconstruction of 120 km of the Aktobe-Makat road. The Cost of the construction contract was 18 billion tenge.
The Contract provides for that the Contractor is obliged to complete mobilization to the site and commence the works within three months after the Contract is signed. However, the company demonstrated no progress neither in the first three months, nor in the following, thereby breaching the Contract and jeopardizing the terms of construction which is highly to result in significant financial and time losses for the Government.
Further, after various possible scenarios for correcting the situation have been considered and risks associated with termination of the Contract at an early stage have been assessed, the Committee made a decision and the Contract with the Turkish Contractor was terminated in February 2018 in compliance with the relevant conditions of the Contract.
However, the Contractor Tasyapi Insaat Taahhut San. ve Ticaret A.S. disagreed with this decision and filed a Lawsuit to the International Arbitration Center in Singapore claiming to recognize the Committee's actions wrongful and to indemnify the company for lost profit and recover expenses resulted from this termination, including those related to the arbitration. The cost of the claim amounted to 6.5 million dollars.
After the documents confirming the losses and the amount of compensation claimed had been scrutinized, the Claimant's arguments were refuted by the conclusions of the claim assessment experts. Further, on December 3, 2019, the Court of Arbitration reviewed all the materials submitted by the parties and recognized the legality of termination of the contract by the Committee.
Kazakhstan's KZT6.7 billion counter-claim has been fully satisfied by the court. Moreover, the Contractor shall reimburse Kazakhstan's expenses associated with this Arbitration.