News

Printer-friendly version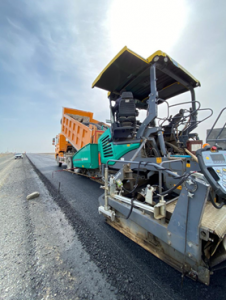 04/16/2020
60 km of Usharal-Dostyk Road to be Open for Traffic in 2020
The 184 km Usharal-Dostyk Republican road runs along the villages of Yntaly, Koktum, Zhalanashkol and Dostyk in the Almaty oblast.
At present, the Contractors Kyran and ABK Avtodor NS have commenced the main road construction works along the entire road section. Aimereke, Alliance CPI and SapaEngineering control the quality of construction works.
After reconstruction, the road section from Usharal village to Dostyk village will become 2-laned road of Category II.
The Project includes construction of 278 Nos. of Culverts, 12 No. of Bridges, rest areas, as well as bus shelters near villages.
Totally, 363 Nos. of Equipment and 571 Nos. of Personnel are expected to be involved in the reconstruction of the road. 60 km of the new road will be open for traffic this year. The Contractors shall complete the entire Usharal-Dostyk road in 2022.